Delegates can travel for free on the tramway during BEM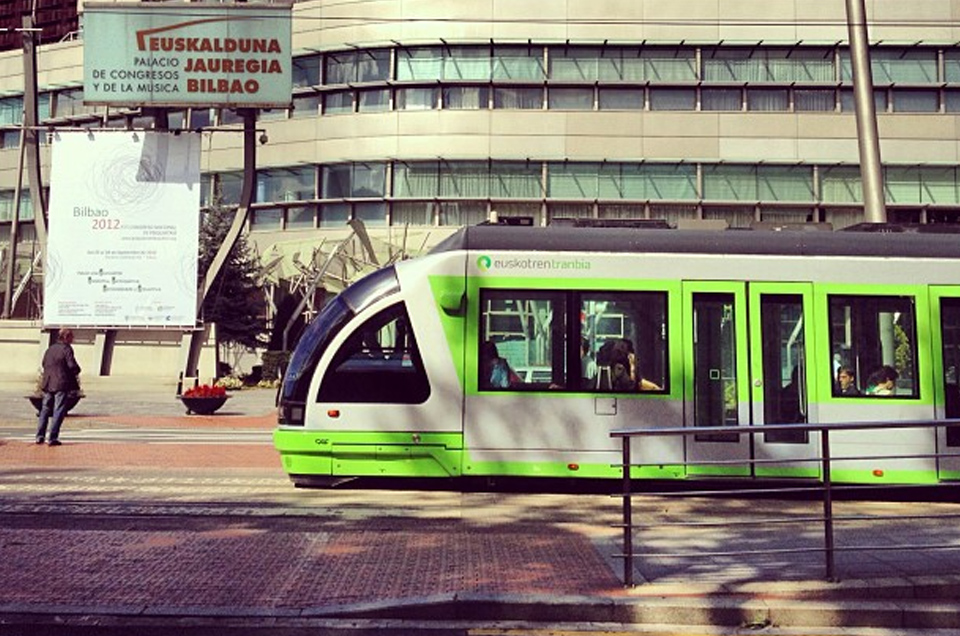 The Basque Ecodesign Meeting, to be held on 19 and 20 September, will have a free tramway service for its delegates who will just have show their accreditation. This will make it easier for the people to travel to the Euskalduna Conference Centre and Concert Hall. The Basque Ecodesign Meeting delegates can collect their accreditations from the Ihobe Offices from 9.00 a.m. to 2.00 p.m. on 18 September.
Furthermore, the BEM 2017 coincides with the European Mobility Week, a campaign aimed at making the general public more aware of the negative consequences of the irresponsible use of cars in the city and the benefits of using more sustainable means of transport, such as public transport, bikes and walking. This initiative started in Europe in 1999 and has had the backing of the European Commission from the year 2000 onwards. It is held each year, from 16 – 22 September, when activities are organised to promote sustainable mobility and foster the development of best practices and permanent measures.
A brand new activity at the Basque Ecodesign Meeting will be a course on how to cycle around the city. The activity will be held on the 20th in the morning. Registration for the activity is at the Erronka Garbia stand within the Euskalduna Conference Centre.
That stand will be an information area on environmental sustainability at events. Come along to visit us to discover what measures have been adopted and thus learn more about sustainability. Finally, if you fill in a short form with a survey, there will be a reward for your cooperation.
Over 500 people from different sectors and countries have already confirmed their registration for the event. This year's conference is going to focus on analysing the implications for the industrial sector of the change of economic model as the result of the transition towards a Circular Economy in Europe, and on how to be in a position to change those challenges into business opportunities and to enhance business competitiveness.